Ice Cream at the Park
WHEN
Jul 15 2022 6:00 PM - 8:00 PM (EDT)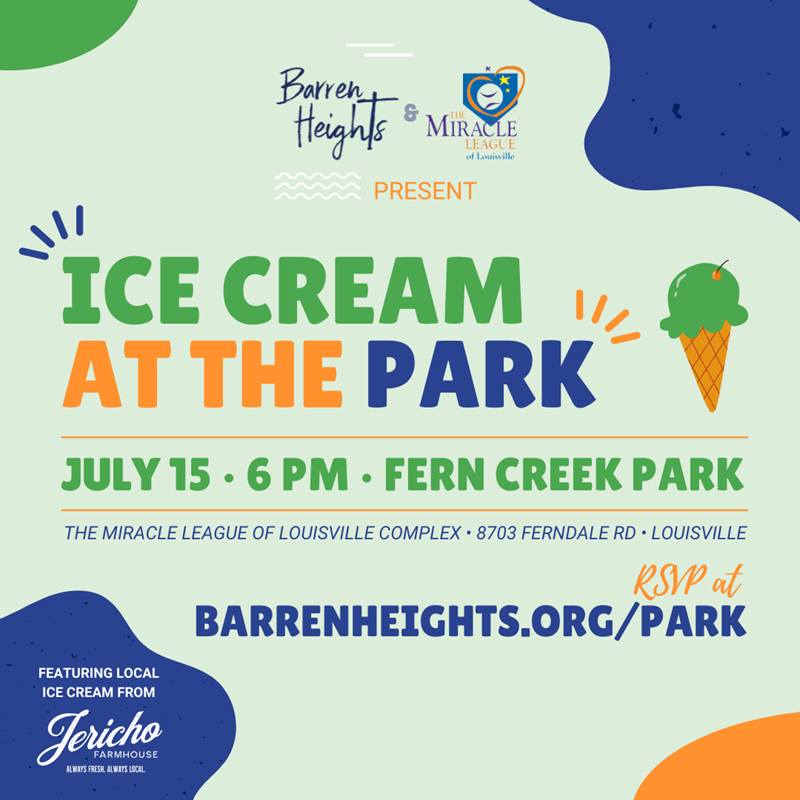 Join Barren Heights & 
The Miracle League of Louisville
 for a night of ice cream and fun at The Miracle League of Louisville's inclusive playground. We'll have activities and delicious ice cream from Jericho Farmhouse. This event is free to all families of children with special needs!
We are needing volunteers for this event to help with our registration table, face painting, welcoming families, photography, help setting up decorations, and help cleaning up after event. 
If any of these things sound right up your alley, or you just have a desire to serve, let us know! We'd love to have you! :) 
And as a thank you for serving that night, we will treat you to a free ice cream from the Jericho Farmhouse Ice Cream Truck!
Contact Info
Kelly Greenwell
(502) 327-9495
8703 Ferndale Road, Louisville, KY
Louisville, KY 40299
Stories
No stories have been posted for this opportunity yet.